On s'ennuierait sans les saisons.
C'est vrai; même si l'on parvient toujours à s'en plaindre, les saisons sont indispensables et uniques, chacune ayant son lot d'avantages et d'inconvénients. Il n'y aurait pas vraiment de styles sans saison, puisqu'on s'habille en fonction de la météo - enfin, pour la majorité des personnes. On trouve toujours des demoiselles en jupes par -10°c. Les saisons nous obligent à être créatifs, il faut s'accorder à elles, évoluer confortablement à travers leurs caprices. Et l'hiver, ah l'hiver ! Une belle capricieuse.
C'est lorsque arrive l'hiver que l'on a ce besoin d'épaisseurs, de laine, de boissons chaudes et de feux de cheminées. Une atmosphère nostalgique s'installe, peut-être liée à la magie de Noël ; cette magie qui brille toujours un peu au fond de chacun de nous.
Le dimanche est une journée encore plus propice à ces petits plaisir hivernaux. Laissons-nous inspirer par l'air glacé et les paysages figés, avec un thé fumant entre nos mains.
Et vous, quel est votre secret pour passer un hiver cozy ?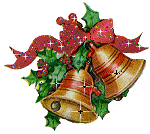 ❖
We would be bored without seasons.
Indeed; even if we always come to complain about it, seasons are essential and unique, each one has its lot of advantages and inconvenients. There wouldn't be styles without seasons, because we dress according to the weather - well, for most of us. There are girls in skirt by -10°c, sometimes. Seasons force us to be creative, to match with them, to evolve comfortably through their whims. And winter, ah, winter ! Such a changeable season.
It's with the approach of winter that we have this need for layers, wool, warm drinks and fires in the chimney. nostalgic atmosphere floats, maybe linked to the magic of Christmas ; this magic which still shines in the depth of each of us.
Sunday is a day even more favourable to those little wintery pleasures. Let's be inspired by the icy air and the motionless landscapes, with a steaming tea in our hands.
What is your secret to spend a cozy winter ?

1) Veste - 2) Chapeau - 3) Écharpe - 4) Gants - 5) Bottes - Topshop (out of stock) - 6) Chaussettes
All images picked from my Pinterest.